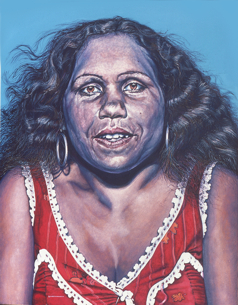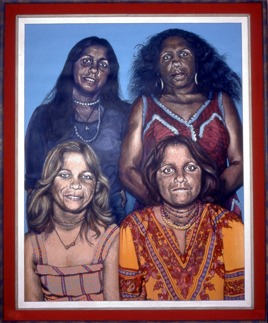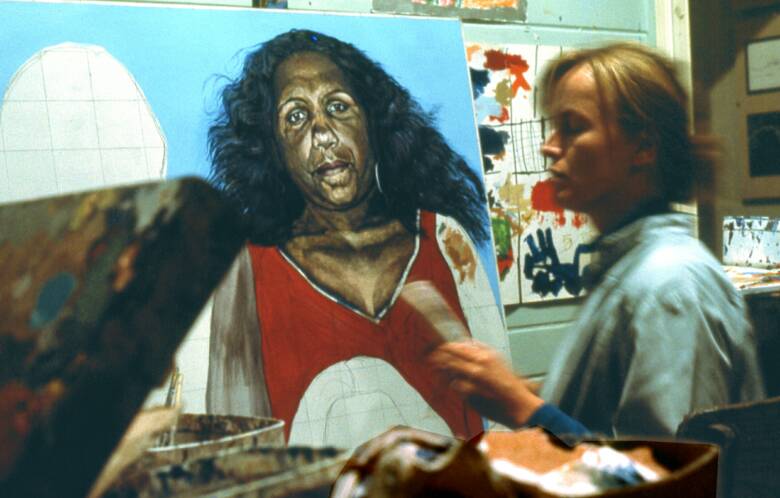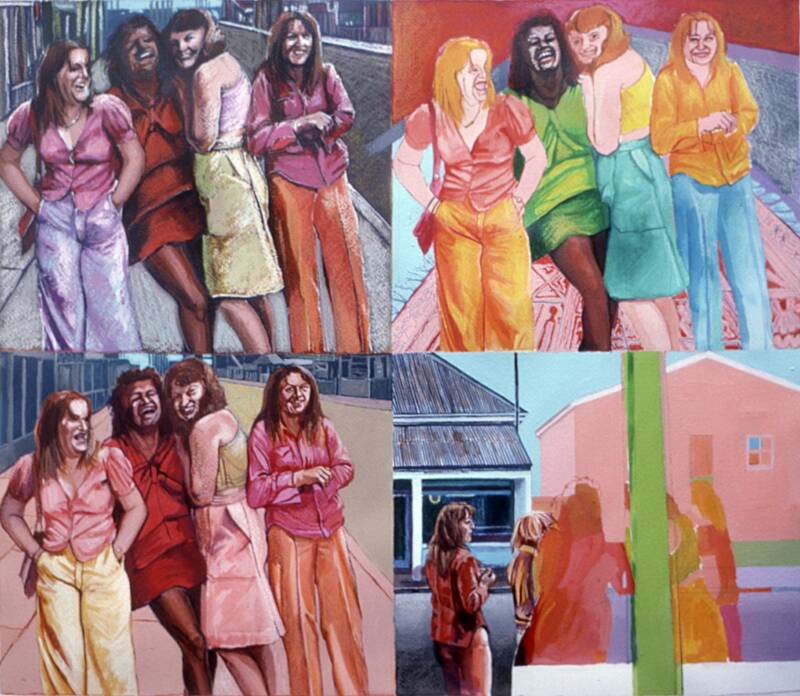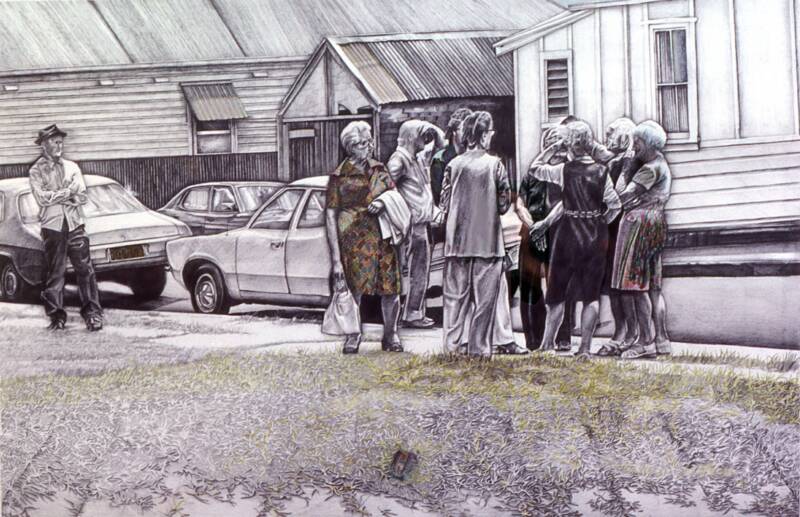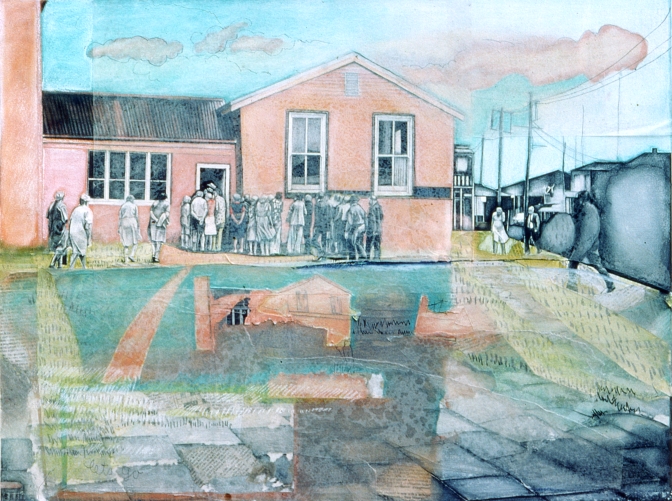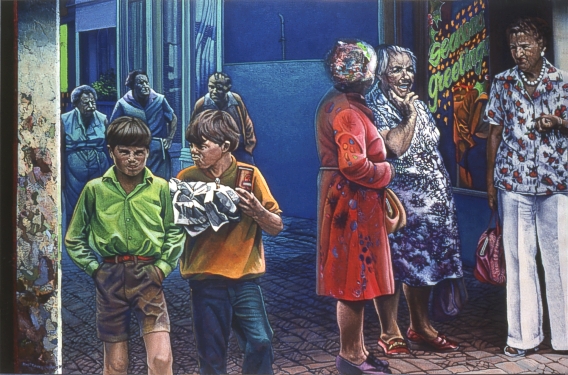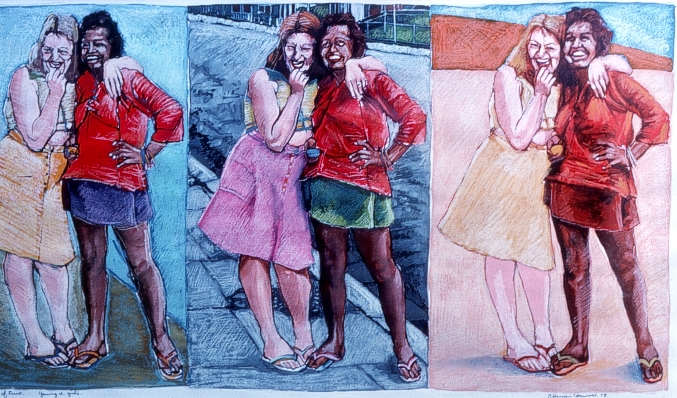 old Newcastle "Carrington" paintings page 2

"School of arts, Carrington; Housie"

Roughs for painting "Chocolate Heart"

artist;  B. Hansen painting "4 Cousins" 1977

During the Carrington early years, my then husband, Allen Chawner switched from drawing, painting and sculpture to photography and his experiments with his new medium and our territorial claims inevitably left me using his photographs. I painted and had the front studios, he took photographs and made himself a darkroom out in the second old kitchen. I am a naturally born colorist and love paint quality and surfaces, drawing was a insecurity for me and I have a introverted personality. He has a extroverted personality and he interacted in the real world more successfully, I stayed more in my studio brooding, painting, thinking. This was also the era of photo realism so my development was to become more realist then painterly. The obsession with perfect paint surfaces, my role as a watcher and comfort with interpreting and documenting my world through my art  became my obsession and escape. My work never reached that flat perfect impersonal typical of traditional "Photo Realism" and always retained a rawness.

I attended Newcastle CAE at the Hunter St Campus, a beautiful heritage building formerly a Trades Hall  from 1976 till I graduated in 1978. During my earlier 2 years at Meadowbank Technical Collage Art School, I had attained a "Princess" status and the memory of joy and discovery had sustained me through the early years of marriage and the sense of a loss of a future. I came back with girlish hopes but I had become a women and was not always prepared for the changes or my own behavior. I was a mother and wife and older then many of the other students. I came in at 3rd year as a unknown  with already strong techniques, and seemed to upset the established status quo. I became the"angry Young women".

Birgitte Hansen  -  'Artgitte Studio'

83 Great Western Highway, Blackheath  NSW  2785

Phone:  61 2 4787 5767

Birgitte Hansen copyright

I love to use my Skills to relate and portray multi-layered visual stories. My range of mediums and practice's with examples of my work are displayed throughout this site. Murals are my speciality. Figurative work, genre, landscape, natural and industrial. Large scale paintings. Trade Union banners. Enduring environmental art-design - Conceptualized and site specific community based art work - Paintings - Portraits, public, family, business and community stories.Collaborative team work. Being a  supervising artist on Public art projects.Hand painted ceramic tile murals.I am able to work to the design brief and budget constraints when working with clients,communities,architects and interior designers.I have renovated 4 houses incorporating various paint techniques,ceramic tiles,door features,color co-ordination, murals outdoors,ceilings,walls. Mural consultancies, working with communities vie the Internet,helping with design,mural elements and fabrication techniques while the client works with their own artists to produce the mural on site is a new service. Adult+children's art classes are now on.

All images and stories by Birgitte Hansen are copyright